---
Posted on: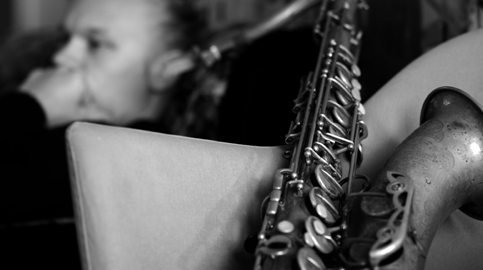 The Big Combo – Jazz on the screen
Jazz eli kukoistuskauttaan 40-60-luvuilla, jolloin se soi niin levyillä, klubeilla kuin elokuvissakin. Jazzsäveltäjät vakiinnuttivat asemansa elokuvien ja tv:n tuotantoryhmissä niin Amerikassa kuin Euroopassa. Sävellyksistä viihteellisimmät ovat jääneet yleisesti tunnetuiksi meidän ajallemme asti. Arvostettuja säveltäjiä edustivat esimerkiksi Krysztof Komeda ja Duke Ellington.
Taide-elokuviin sävelletyt kunnianhimoisemmat soundtrackit ovat unohtuneet ajan saatossa. Konsertissa kuullaan läpileikkaus tämän ajan elokuvien vähemmän tunnetuista jazzsävellyksistä. Kappaleet on sovitettu seitsenhenkiselle yhtyeelle.
Kokoonpano:
Antti Hynninen, saksofonit
Panu Savolainen, vibrafoni
Tuomas Timonen, rummut
Eero Tikkanen, basso
Kasperi Sarikoski, pasuuna
Janne Toivonen, trumpetti
Samppa Leino, tuuba, trumpetti
Random Doctors, visuaalit
27.2.2013 klo 19:00
Musiikkitalo, Black Box
Liput: 15  /  10  /  5  eur